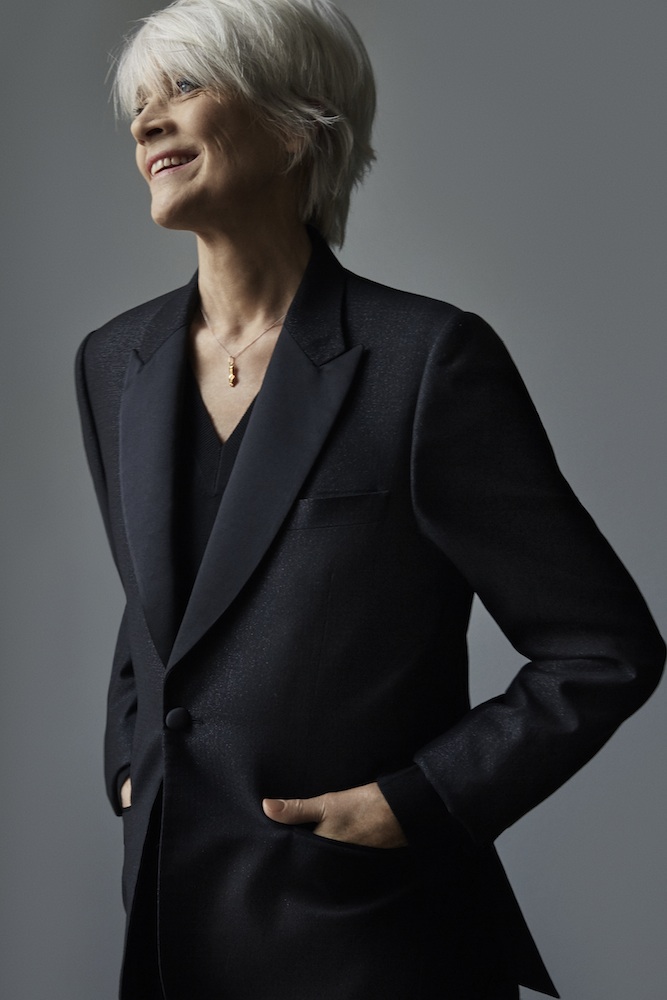 Another Person: Françoise Hardy Interviewed
French icon on her new album, and a life-long love of beautiful melody...
ClashMusic
Features
23 · 04 · 2018
In the 1960s,
Françoise Hardy
found herself on the fringes of France's yé-yé movement. Although Hardy always rejected the kitsch-y, child-like image that singers like France Gall and Sylvie Vartan were proponents of, the music press had a tendency to pigeon-hole female artists that added a peculiar Frenchness to mid-Atlantic pop.
But while French yé-yé was usually defined by innocence and typically penned by adult male songwriters, Hardy was the more sophisticated counterpart. She had become a poster girl for the breathy, sad lament, but writing melancholic verses was always more functional than autobiographical for the Parisian singer: "I can't resist a beautiful melody and the most beautiful melodies are also sad," she says.
"Let's reference adagios from great concertos for piano and violin. I've always thought that a grand melodic theme comes from elsewhere, from a partly divine inspiration. Beauty, in all its form, is the expression of the divine."
Hardy's latest album, 'Personne d'autre' – released earlier this month – follows in the footsteps of previous releases: romantic, candid and tinged with sadness. Hardy agrees: "I don't think it differs to anything I've done previously. It seems to me it is in the continuity of previous ones. I wasn't planning on making another album, but I was offered these beautiful melodies and I just had to do it."
"My favourite song from the album is the title track, 'Personne d'autre' because the melody has a strange enchanting effect on me, and I'm also happy with my lyrics. But you could say the same thing about Yael Naim's song, 'You're My Home', which moves me as deeply."
Lyrically, the subjects that inform her song-writing haven't changed much either: "My past love life inspired the lyrics for this album, as well as directions given by the composers and the English yaoert – which literally translates to yoghurt. It means meaningless vocals, sung on the melodies."
We share a mutual affinity for sad melodies. Of course, Hardy's music is defined by soaring melodies and heart-wrenching tales of love, loss and life as an introvert. I ask Hardy if she thinks melody is the most important element of a song: "It's the priorité des priorités (priority of priorities). I would only write with a good melody - it is that, along with the emotion it expresses - that dictate the text," she explains.
Hardy's music taste is wonderfully diverse – her favourite new bands include Cigarettes After Sex - "I am addicted to their two tremendous albums" she tells me – as well as Oren Lavie from Israel and France's Juliette Armanet: "All of these new artists are musicians. They play piano or guitar or both, compose and write their songs and are also very talented singers."
- - -
Citation :

Beauty, in all its form, is the expression of the divine...
- - -
I'm reminded of the time she collaborated with Iggy Pop – in theory, a peculiar pairing – but in actuality, works sublimely: "He's very, very professional, calm and serious. He is a great singer – a great crooner."
Françoise Hardy is keen to talk about her other career as an astrologer. Having written a number of books on the subject, I had to ask her how she became involved: "It was a set of circumstances. I was lucky enough to meet the best astrologer in the world, Jean-Pierre Nicola. In a very clever and convincing way he has connected the astrological conditioning to the realities of the solar system. We are all conditioned by a lot of things (genetic, affective, social, geographical, etc.) and the situation of the solar system at the birth moment is also partly conditioning us. For instance the rhythms of this system influence not our destiny, but the way we behave: are we slow or quick, do we have flexibility or not, are we open to the outside world, to the others or not, selective or not, things like that..."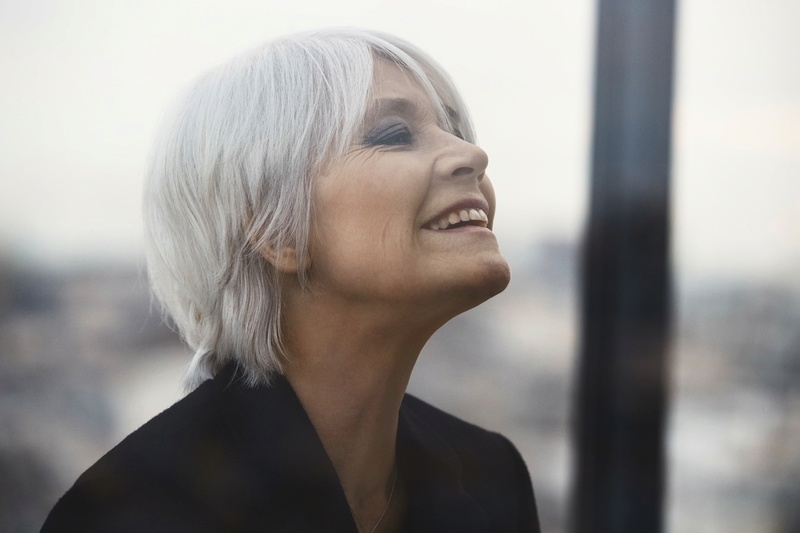 It felt surreal speaking to Hardy about star signs, but I couldn't resist finding out what she had to say about mine: "I hear all the time people say: Gemini's are double. That's wrong: they are many. It's due to the third part of Spring, under our northern latitudes, the gap between the duration of dominant, increasing day and the dominated, decreasing night is maximal until the sun arrives corresponding to 0° Cancer - first day of summer."
"Gemini's are very open, very mobile, quick, curious, nimble, and have the downsides of their upsides. But one can't be reduced to her/his solar sign. One has to picture the whole natal chart while bearing in mind no one can be reduced to her/his natal chart."
Indeed, Hardy is often referred to as a 60's sex symbol – and still, articles focus a lot on her looks – which has the potential to undermine her extraordinary talent as a songwriter. I'm curious to find out if this bothers her: "I personally don't think I have ever been a 'sex symbol'. It is probably one of the reasons why I got much more letters from girls or women than from men. Usually – but not always of course – the men who write to me are gay. I think that is because sentimentality and romanticism characterises me most."
While melody and heartache has been a persistent theme of Hardy's music over the years, the direction her sound took has somewhat shifted. Earlier songs like 'le temps de l'amour – which made a huge impact culturally – are timeless, but occasionally had a more breezy, poppier appeal that sounded less refined than her more recent work.
- - -
Citation :

From very early on I felt very frustrated...
- - -
With this in mind, I ask Hardy what her retrospective feelings are on her earlier work. Although she appreciates that people still listen to those songs now, she does not think of them as fondly: "From very early on I felt very frustrated because I wanted to have beautiful electric guitars like those of the Shadows in the sixties or those of Cigarette After Sex now. Instead, I had very bad French musicians and a terribly bad musical production. My albums began to improve when I went to London to record them. My first songs were not very interesting either."
Françoise Hardy's image is indicative of a particular place and time – it's hard to imagine that Hardy exists outside a world of 60s black and white films and quaint, Parisian landscapes. That's why interviewing her now (especially from a basement flat in Leeds) is a surreal experience. Yet, she's everything you'd expect: elegant, composed, reserved, but very wise.
To close, I ask what she thinks is the main difference between being a recording artist now and when she first started out: "In France I love songs written, composed and sung by Juliette Armanet. She is musically much more gifted than we were in the sixties. But today the problem is that too many gifted young artists make too many albums. You have new albums, new movies, new books, every day but there is not enough room for all of them. Too much production kills the production."
'Personne d'autre' is out now.
Words:
Hayley Scott
Source : http://www.clashmusic.com/features/another-person-fran%C3%A7oise-hardy-interviewed